Kullfallet, Construction
Saturday, January 2, 2016
Finishing the exterior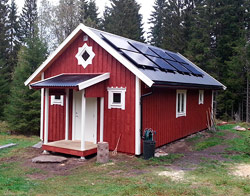 The house exterior of Kullfallet was finished last September. Here are some pictures of the process.


Putting sheets of insulation in the attic.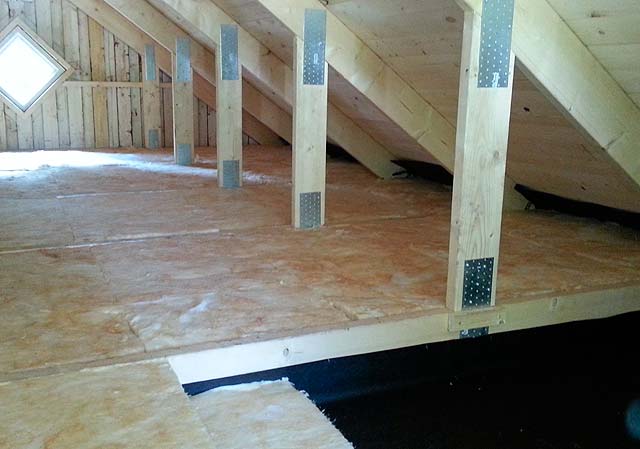 Old exterior removed from the entrance side.
Building up the new entrance.
I built a pump station at the well, and dug down pipe all the way to the house, leading it into the kitchen. I also dug a small grey water sewage dump from some rocks.
The chimney got repaired.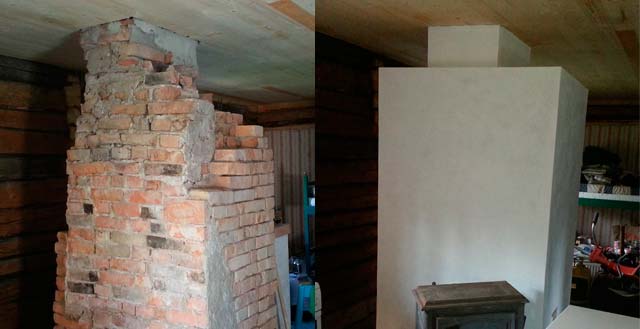 It turned out that getting second hand roof tiles was too much of a trouble, so I settled for a corrugated steel roof instead. Solar panels conveniently mounted on top. And there you go: the exterior is finished! Next year I will redo the interior.
Compare with how it looked six months earlier.
« ‡ »